Date/Time: Wednesday, April 18, 2012 at 1:30 pm EST
Webinar Description:
Join Melissa Coulson, CAA, Chartered Accountant for a informative session for small business owners on tax saving strategies.
Melissa will touch on topics such as:
Should I incorporate?
Do I need a bookkeeper?
What tools do I need to manage my tax situation effectively
Melissa will provide a 30 minute presentation and then answer questions after her presentation.
If you have questions in advance please feel free to e-mail them to leigh@womeninbiznetwork.com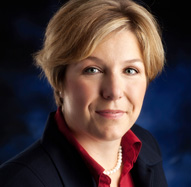 Melissa is a chartered accountant with over 10 years experience in public accounting. She graduated from Laurentian University with a Bachelor of Commerce and trained for her designation with Ernst & Young, LLP in Toronto.
Melissa brings a wide range of experience to her clients who include sole proprietors, not-for-profit groups, charities and small to medium size corporations.
Melissa currently sits as the President of the Milton Chamber of Commerce.